Respectful Engagement. Determined Advocacy.
Schedule Your Free 30-Minute Consultation Today
Civil Litigation Attorney in Dakota County, Minnesota
Understanding
Attorney Chuck Shreffler knows how stressful a legal issue can be, which is why he aims to provide his clients with thoughtful and compassionate representation from start to finish.
Diligent
Whether you're looking to settle or take your case to court, Chuck can help you explore all of your options. He'll leave no stone unturned to help you make the most informed decisions.
Collaborative
Chuck believes the development of your case's strategy should be a collaborative process. He will work with you to craft an argument geared toward your desired results.
Chuck Shreffler
Attorney at Law
A graduate of the University of Notre Dame Law School, Attorney Chuck Shreffler has been practicing law since 1987. Over the course of his career, he has represented countless clients, including non-profit and for-profit organizations, in a wide variety of business disputes. As an experienced litigator, Chuck knows what it takes to skilfully navigate the courtroom and fiercely advocate for the rights of his clients.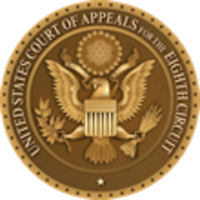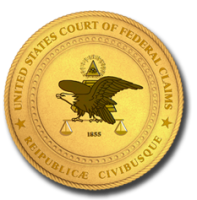 Providing Dakota County Residents
With Strong Representation
Shreffler Law represents businesses and individuals in various cases of civil litigation, including breaches of contract and other business disputes. Discover how Attorney Chuck Shreffler can help you seek a favorable solution to your case. From his office in Lakeville, Minnesota, Chuck proudly serves clients throughout Dakota County.
More On Civil Litigation
Take the Steps Toward Justice
---
When you've been wronged, it's natural to want to immediately take action against the responsible party. Don't let your emotions get the best of you. Instead, consider talking to a litigation attorney who can help you make rational decisions regarding your next steps.
Reach out to Attorney Chuck Shreffler for guidance on your business dispute, construction dispute, or related dispute. Having spent decades representing clients in various legal matters, Chuck is prepared to educate you on your options and advise you on a strategic course of action.
If you are unable to settle your case outside of court, Chuck can advocate for you in a case of litigation. He is well-versed in courtroom proceedings and can skillfully advocate for your rights and your ideal results. When it comes to legal partners, Chuck is the one you want on your side in court.
Contact Chuck today at his office in Lakeville, Minnesota, to schedule a free 30-minute consultation of your case. His firm — Shreffler Law — serves clients across Dakota County and its surrounding areas. No matter what kind of legal dispute you're facing, Chuck is ready to help you work through it.
REVIEWS
"Thorough & Professional"
"I hired Chuck to handle a highly sensitive issue for my business. Chuck took the time to listen to all of the details. He provided his advice and listened to my feedback. He handled the issue very thoroughly and professionally resulting in a favorable outcome."
"Thoughtful & Not Afraid"
"Chuck was the lead attorney for clients of mine. He consistently and carefully guided the clients through complex litigation to obtain good results in difficult circumstances. Chuck is thoughtful and able to guide a team to make prudent choices. He is not afraid to take risks where appropriate."